If you haven't read the course essentials post, which contains a link to the course outline as well as important course and time management information, please do so before reading this post.
This week's materials:
Snow Fall (Longform, The New York Times)
The Shirt On Your Back (Interactive feature, The Guardian)
The Perfect Storm (Longform, The Eagle)
CamperForce (Video documentary, Field of Vision)
Beulah's Beach (Radio documentary, CBC)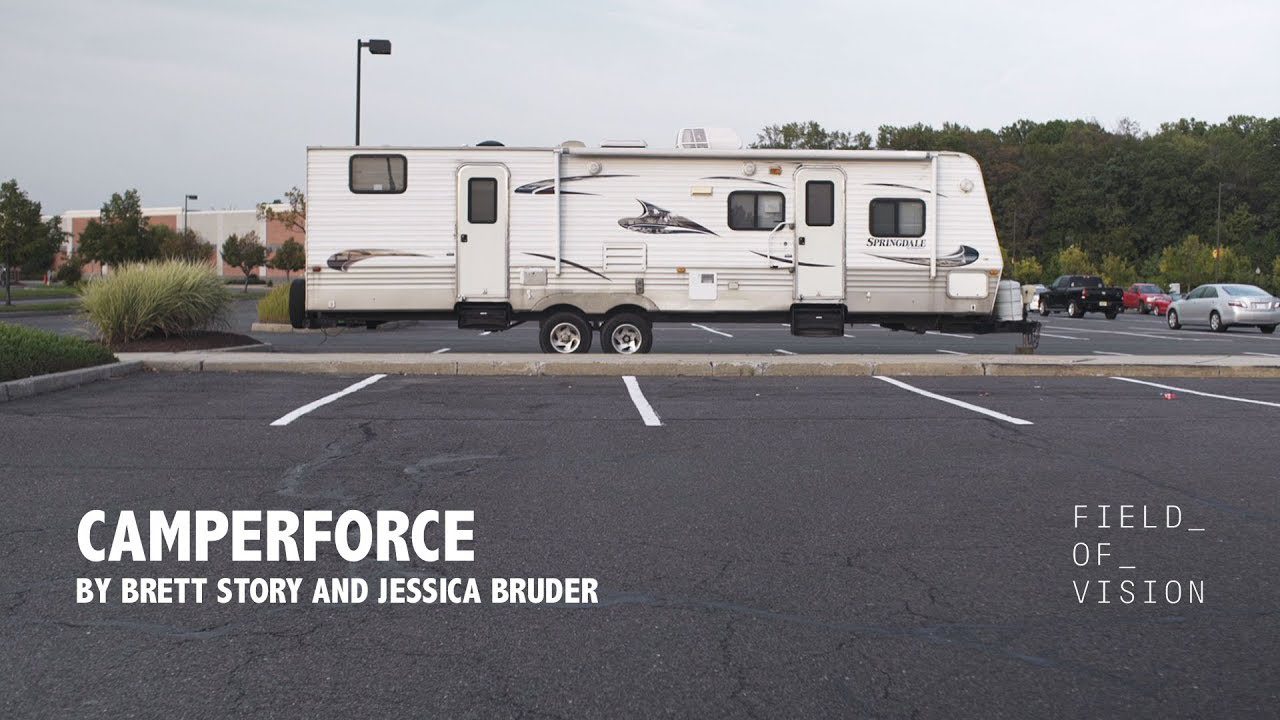 This week's reading, listening and viewing materials offer an introduction to the kind of work you will be producing for your Major Research Project. I've chosen pieces that range from the overly ambitious (Snow Fall) to the deeply intimate (Beulah's Beach). I've selected an Online News Award-nominated student project from American University in Washington, D.C. (The Perfect Storm), as well a short documentary made with a very small budget about the next generation of daily wage workers (CamperForce).

For your first assignment, due June 24, you will be writing a blog post in the form of a digital longform critique, breaking down a feature of your choosing into its component parts, assessing what works, what doesn't and why. When you are reading, viewing and listening to these assigned features, keep the same questions in mind.

Longform multimedia feature: Snow Fall (The New York Times, 2012)
This 2012 New York Times feature was seen by many at the time to be the beginning of a new age of immersive digital storytelling. While it may seem overlong and overly intricate in hindsight, it was one of the first longform features to integrate infographics, video and text in a parallax scroll.

Interactive documentary: The Shirt On Your Back (The Guardian, 2014)
The Shirt on Your Back is an interactive documentary about the Rana Plaza disaster, the deadliest garment-factory accident in history, and the global garment industry. In this interactive documentary, Guardian journalists trace the lifecycle of a shirt as well as the human cost of the Bangladeshi garment industry.

Longform multimedia feature: The Perfect Storm (The Eagle, 2018)
At American University in 2017, students found scribbled racist slurs on bananas hanged from string tied like nooses on campus. The slurs targeted the school's first African-American female student body president and her historically African-American sorority. The FBI later labeled the banana incident a hate crime. This longform feature, the senior project of an American University journalism student, was a finalist for a 2018 Online News Association award.

Short video documentary: CamperForce (Field of Vision, 2017)
This 2017 documentary, co-directed by Canadian filmmaker Brett Story, tells the story about workampers – older people who were bankrupted by the Great Recession of 2008 and decided to downsize their lives in every way they could. Living in RV's, campers and vans, many these workampers retired from well-paying jobs, only to find themselves thrust back in the workforce, doing physically demanding jobs for a lot less money.

Radio documentary: Beulah's Beach (CBC, 2018)
Beulah Chandler was on her favourite Cape Breton beach one August day in 2017 when she witnessed the most beautiful thing she'd ever seen. It was Duncan Gillis, a stranger, helping his ailing wife walk on the beach. Beulah posted a video of the couple online. Over 37,000 views later, their story is only beginning. This radio doc is part of CBC's Doc Project and was produced by Emma Smith.
_________________________________
Assignment 1: Digital Feature Critique (due June 24)

For your first assignment, you will be writing a 750-850-word analysis of a major digital longform feature of your choosing. The feature must be published in English by a reputable news organization in Canada or around the world. This assignment is worth 20 per cent of your course grade and is due on June 24, by 5 p.m. on your individual blog.

In responding to the following questions, you must also address at least three concepts related to digital features raised in the Marino (corrected link) and van Krieken readings (which will be introduced next week):
Does this feature work both in terms of content and design? Why or why not?
What are its component parts?
What are the strongest components? The weakest?
What would you change to make it more effective?
As always, if you have any questions about this assignment or anything else, please consult the course outline first. Please post any questions on the blog and I'll reply. In most cases, other students probably have the same questions.

_________________________________
Google Hangout office hours
In lieu of IRL office hours for this course, I will be holding four Google Hangout sessions throughout the semester.

One week in advance, I will send send each of you invitations for Google Hangouts for the following dates: Monday, June 24; Monday, July 8; Monday, July 22; Monday, August 19. You can click on the video links to join the discussion and talk to your classmates and ask questions between 8-9 pm EST.

You are not required to participate in these Google Hangouts and of course, you can also email me if you'd like to set up a phone call at another time.

Have a great week,
Asmaa